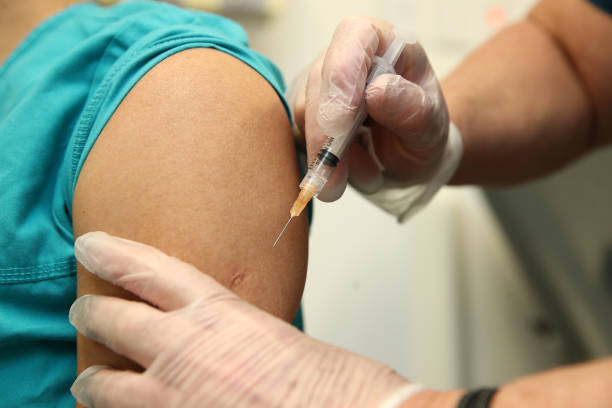 Legislation which removes religious exemption and clarifies current policy concerning mandatory student immunization, cleared a Senate Committee Thursday. The Department of Health requires all children attending any public or private school or child care center to be subject to certain immunizations. Hundreds of frustrated parents testified against the bill at last night's hearing. Currently a parent can refuse to vaccinate their child on religious grounds. The measure would remove that provision as well as clarify the regulations for applying for medical exemptions.
"Unfortunately, there is a lot of misinformation and hysteria swirling this legislation," said bill co-sponsor  Senator Loretta Weinberg (D-Bergen). "But the bottom line is the constitution tasks us with promoting the general welfare and therefore, we cannot let unsubstantiated fears endanger the public, and especially not our classrooms. There is no exemption for drunk driving or wearing a seat belt, there should not be an exemption from a patently safe vaccine that, if not taken, puts the health and wellbeing of our children at risk."
"This is about keeping our children healthy and our classrooms safe," said Senator Joe Vitale (D-Middlesex). "We require vaccinations to protect those who, medically, cannot be vaccinated. It has been troubling to watch the numbers of non-vaccinated youth rise in recent years. The greater number of people vaccinated, the better we are immune as a society. We allow false information and non-scientific claims keep us from keeping the public safe."
Once signed, the bill will take effect after 180 days.
The bill was released from committee along party lines with a vote of 6-4 and moves on to the full Senate for further consideration.