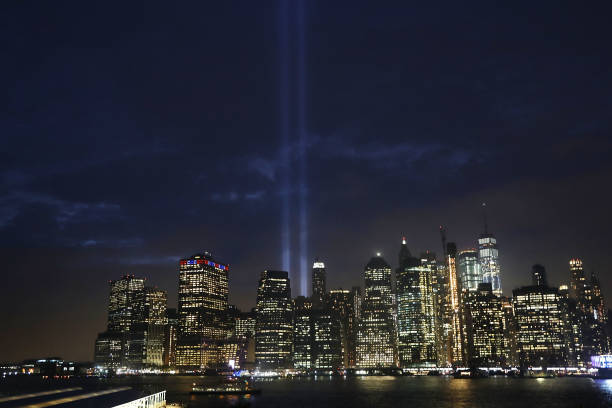 Governor Phil Murphy and First Lady Tammy Murphy will be taking part in a number of ceremonies being held today in remembrance of the 9-11 terrorist attacks. Both will first appear in New York City at the 9/11 Memorial and Museum's commemoration ceremony at 8:30 a.m. They will then head back to New Jersey, where Mrs. Murphy will speak at the Old Bridge Municipal Complex for a Remembrance Ceremony at 6 p.m. Governor Murphy will then deliver remarks an hour later at North Brunswick's observation of the 9-11 attacks.  Several municipalities around the state will be holding commemoration ceremonies today.
All American and state flags will be flying at half-staff today in remembrance of the 9-11 terror attacks.  Nearly three-thousand people died 18 years ago today, including around 700 residents of the Garden State.
New York City Mayor Bill de Blasio is recalling 9-11 and the emotions involved, as it's been 18-years since the attacks unfolded. He says although the pain and memory will never go away, the city is in a better place almost two decades later. The mayor notes the NYPD and its federal partners have busted up past attempts at terrorist attacks, and he says that in general threats are taken more seriously than they once were. De Blasio is among many New Yorkers who also have a personal connection to the tragedy, as the Pre-K teacher that taught his children lost her own daughter that day.